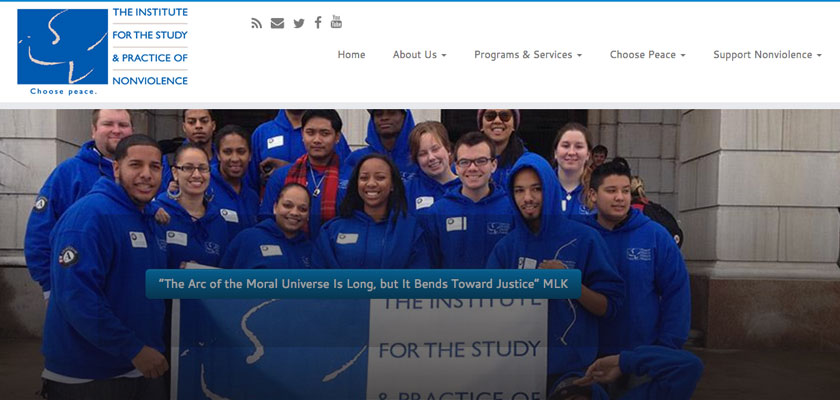 Postal Address:
265 Oxford Street, Providence, RI 02905
About The Institute for the Study and Practice of Nonviolence
The Institute for the Study and Practice of Nonviolence is an innovative and nationally lauded 501(c)3 non-profit organization that targets the reduction of violence in Rhode Island.  Working with a number of community partners including law enforcement and hospitals, we have brought the homicide rate down consistently over the past fifteen years.  The Institute utilizes Nonviolence training, street outreach, hospital response to violent crime, employment services, enrichment activities and reentry preparation to extinguish violence in the community. The Institute is the only organization in the country to serve both victims and perpetrators of violent crime.
Their mission is to teach, by word and example, the principles and practices of nonviolence, and to foster a community that addresses potentially violent situations with nonviolent solutions. We work to build Dr. King's ideal of the nonviolent Beloved Community.
The Institute for the Study and Practice of Nonviolence's Course Offering